The Project
To support the growing population and the building of new infrastructure in the west, the NSW State Government has allocated funding to improve Elizabeth Drive between the M7 Motorway at Cecil Hills and The Northern Road at Luddenham. The upgraded Elizabeth Drives aims to support increased traffic due to construction of the Western Sydney Aerotropolis and the Western Parkland City. Compulsory acquisition of residential and commerical properties will be necessary for the Elizabeth Drive Upgrade.
Elizabeth Drive is the main east-west corridor between Liverpool and surrounding suburbs. It is approximately 14 kilometers in length and is currently only two lanes wide with minimal infrastructure to support pedestrians, cyclists and bus stops.
An upgraded Elizabeth Drive will see a four lane, with a provision for six, road with a central median. A number of traffic lights will be put in at intersections to promote and improve pedestrian safety. Additionally, pedestrian, cyclist and bus stop infrastructure will be built along the length of Elizabeth Drive. There will be a direct connection to both the Western Sydney Airport and access across the Western Parkland City. 
Implications
The government has currently not released how many properties have been identified for compulsory acquisition for the Elizabeth Drive Upgrade to be built.
If you think your business or residential property is affected by the Elizabeth Drive Upgrade project and you would like a review of the offer made to you, please contact us or call us on (02) 9025 0808.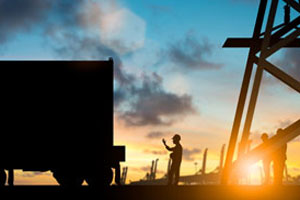 Further Information
To find further information about this project, please contact Anthony Perkins on (02) 9025 0808.