Randwick Campus Redevelopment 
The Project
In 2015, the NSW State Government committed $720 million towards the Randwick Hospital Campus Redevelopment. This redevelopment most importantly includes the Acute Services Building. Early work on the project began in October 2018, with the building expected to be open and operating by 2022. Compulsory acquisition of residential and commerical properties has been deemed necessary for the construction of the Randwick Campus Hospital Redevelopment.
The NSW Government has committed funding for the redevelopment in recognition of the need to improve efficiencies and accomodate the growing demand that will overwhelm the existing Randwick Hospitals Campus in the near future, with Prince of Wales currently running at almost full capacity. The funding additionally addresses aging infrastructure and the changing models of healthcare to meet future growth and demand.
The redevelopment will include an expanded adult emergency department, an expanded intensive care unit and an additional psychiatric emergency care centre. Other specialist facilities will be included in the newly developed hospital campus.
Implications
For this project, there are approximately 92 properties, both residential and commercial, that the NSW Government have identified for compulsory acquisition, within the Randwick and surrounding areas.
If your business or residential property is affected by the Randwick Campus Redevelopment project and you would like a review of the offer made to you, please contact us or call us on (02) 9025 0808.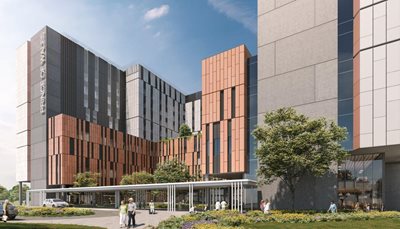 Further Information
To find further information about this project, please contact Anthony Perkins on (02) 9025 0808.