Sydney Metro West: Stage 3 
The Project
In late 2019, the NSW State Government announced the construction of the third stage of the Sydney Metro West line, Sydenham to Bankstown, was approved and that the project would commence early 2020. Stage 1 of the project saw the metro being built from Schofields to Chatswood, with the second stage from Chatswood to Sydenham still currently under construction. Compulsory acquisition was necessary for both stage 1 and 2 of the Sydney Metro and new resumptions have been announced for stage 3.
As a stand alone track to the current T3 line west, this upgrade will double rail capacity between Sydenham to Banstown, effectively addressing the 'Bankstown Bottleneck' – a slow down in the train network due to the merging of multiple rail lines close to the Sydney CBD at Bankstown station.
In conjunction with additional infrastructure upgrades across the existing track, this project will see an increase in train services from 120 trains per hour, to up to 200 trains per hour by 2024, with trains arriving every 4 minutes in AM and PM peak hours.
Implications
For this project, there are 23 residential properties, along with 93 businesses that the NSW Government have identified for compulsory acquisition.
If your business or residential property is affected by the Sydney Metro West project and you would like a review of the offer made by Transport NSW, please contact us or call us on (02) 9025 0808 and ask to speak to someone with regards to resumption of properties to Sydney Metro Stage 3.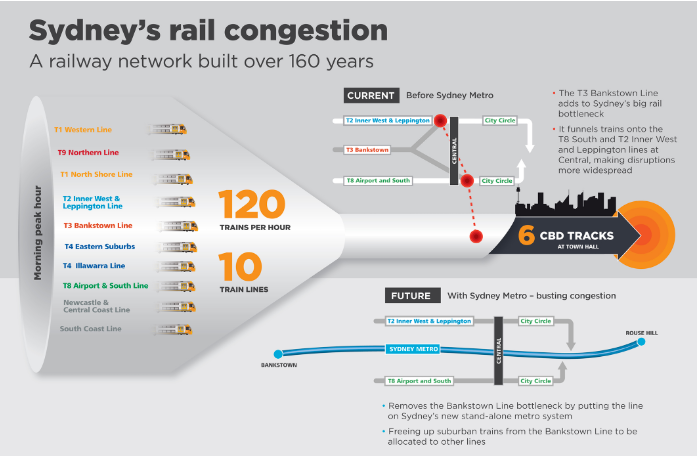 Further Information
To find further information about this project, please contact Anthony Perkins on (02) 9025 0808.